The Villa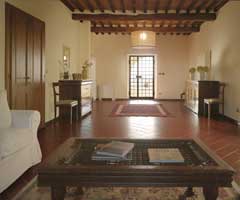 The living area of the Villa is located on the first floor and leads directly into the garden: the brick stairs and arched loggia direct you to a large entry furnished with comfortable sofas for your moments of relaxation.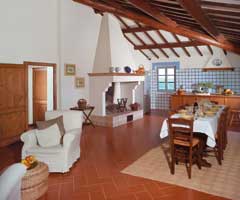 The large kitchen-dining room, with its beautiful fireplace, will be the perfect place to cook and taste your favorite dishes: the large walnut table, armchairs and sofa, along with the view will make the time you spend there enjoyable.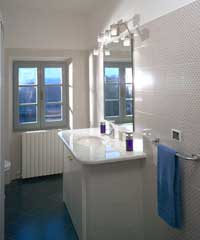 The six bedrooms (four double with bath, one twin with adjacent bath, one single) welcome a maximum of eleven. All bathrooms are equipped with a shower.